Charting the Path Forward Faster: Reflections on Climate Week NYC 2023
By Mandi McReynolds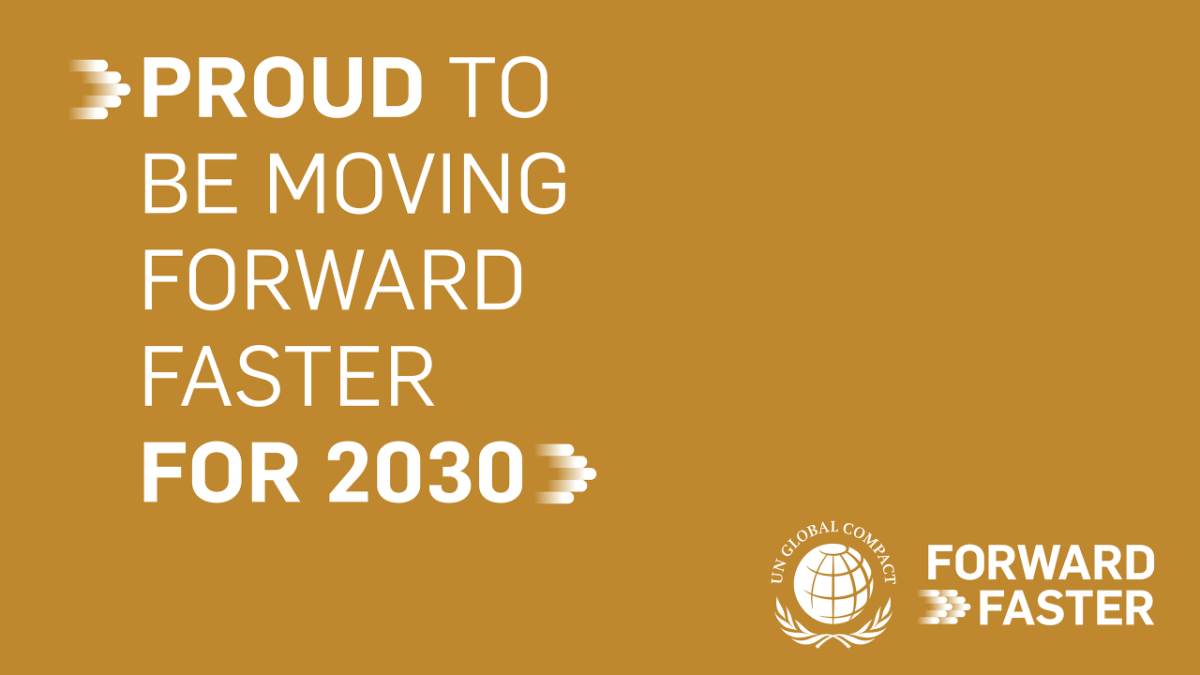 Thousands of people came together for Climate Week NYC 2023 last week to discuss and drive progress towards managing climate change. This annual event convenes global leaders to address challenging and complex issues that can only be tackled collectively through public and private partnerships. Collaboration, the critical role of finance and sustainability, and innovation emerged as key themes throughout the sessions.
Progress Calls for Collaboration 
In 2015, the Member States of the United Nations adopted The 2030 Agenda for Sustainable Development, including 17 Sustainable Development Goals. The SDGs are a call to action for all countries, businesses, and individuals to collaborate on strategies to end poverty, protect the planet, and ensure prosperity for all. We are at the halfway point, and the UN reports that only 15 percent of the SDGs are on track for 2030. We cannot afford to delay action any longer, and we must work together to build a sustainable and equitable future for all.
Workiva is committed to doing our part and we hope others will join us. We were one of the first 130 "early movers" to join the UN's Forward Faster initiative, which was unveiled at the UN Global Compact Leaders Summit during Climate Week. Forward Faster aims to increase accountability and transparency by having companies publicly commit to five action areas where businesses can make the biggest impact by 2030.
Through the Forward Faster initiative, we have signed on to the "Finance and Investment" action area– pledging to more closely align our corporate investments with UN SDG policies and strategies and to report progress to the UN Global Compact to ensure transparency. The Forward Faster initiative challenges businesses to demonstrate measurable, credible, and ambitious action, with a new emphasis on accountability from all of us as business leaders.
Finance and Sustainability Leadership Working Together
Strong leadership is essential for driving the sort of systemic changes needed to address a sustainable future. One thread that stood out at this year's event was the emphasis on partnership between finance and sustainability leaders within corporations and government to drive impact.
Understanding the power of corporate finance and sustainability working together, Workiva was the first SaaS company to join the United Nations Global Compact CFO Coalition for the SDGs. CFOs are uniquely positioned to reshape the future of corporate finance and investment as a catalyst for growth, value creation, and impact.
During Climate Week, the Climate Bonds Initiative, in partnership with the CFO Coalition, released a new report on the role of the chief finance officer in managing risks and opportunities surrounding the climate transition. Thirty CFOs, including Workiva's Jill Klindt, shared best practices about their companies' climate transition plans, KPIs, governance, and investment to inform the report.
Another standout partnership announced during the week came from the U.S. Climate Alliance. This bipartisan group of 25 US governors committed to drastically increase heat pump installations in their respective states by the end of the decade. Emissions from buildings comprise more than 30 percent of the United States' greenhouse gas (GHG) emissions, and electric heat pumps are estimated to reduce GHG emissions by an average of 45 percent compared to gas furnaces.
Not only are these government leaders partnering together to achieve measurable success – they have also highlighted the crucial role of technology in the transition to a more sustainable world.
Innovation Can Drive Faster Results
Business leaders also recognize the value of technology in addressing the climate crisis with quantifiable results. In fact, Workiva's recent global survey of corporate ESG practitioners found the overwhelming majority agreed access to technology and data will play an essential role in making decisions to advance their ESG strategies in the future.
In a Climate Week session called "ESG in the C-Suite," I explored the use of technology and data in decision-making with Aya Kiy of Cognizant, Jamie Jones Ezefili of Northern Trust, and Amelia Pan of PJT Partners. We had an engaging panel discussion exploring how business leaders can integrate environmental, social, and governance issues into their strategy, policies, and risk management practices as well as the innovations we are considering for our own organizations. Though the event has passed, that session is now available on-demand on Workiva's website.
Established companies and startups alike used Climate Week to draw attention to emerging innovation and tools. It's no surprise standouts from this year shared one thing in common: AI. Google's chief sustainability officer, Kate Brant, spoke about how Google leverages AI for forecasting floods and directing Maps users to fuel-efficient routes. Meanwhile, SPARX Logistics and TransVoyant introduced Eco, an AI-driven solution intended to help businesses monitor and reduce carbon emissions across their supply chains. The demonstrations of how AI and other new technologies might help solve some of our most pressing climate challenges were highlights of the week.
On the data collection and reporting side, my colleague, Abhay Krishna, joined Green Project and Workiva's alliance partner, KPMG, to discuss the role of technology in managing Scope 3 emissions and regulations like CSRD. It is imperative that businesses disclose their emissions data to investors, regulators, customers, partners, and other stakeholders to be held accountable for their progress and to build momentum towards common carbon-reduction goals.
As in previous years, Climate Week showcased the intersection of collaboration and innovation as catalysts for change. But that's not enough. We must remain committed to our goals and continue pushing for accountability from our leaders and ourselves. Events like Climate Week NYC help show us the way—but it is up to all of us, every day, to chart the path forward to a more sustainable world.
Mandi McReynolds is the chief sustainability officer at Workiva, the only unified platform for financial reporting, ESG, audit, and risk. Mandi has more than 15 years of experience leading corporate responsibility and environment, social, and governance teams across four industries. For more information, visit workiva.com.